Before you can start using PDF Suite, the software will need to be activated. To do this, simply enter the license key provided from the purchase confirmation email you received after buying the software. Once you have the key ready, open PDF-Suite.
1 – Open the Activate Tab.
2 – Choose Enter License Key.
3 – Enter your license key into the popup that appears.
** Pro Tip: Be sure to copy and paste your key to avoid any errors.
4 – Click Validate.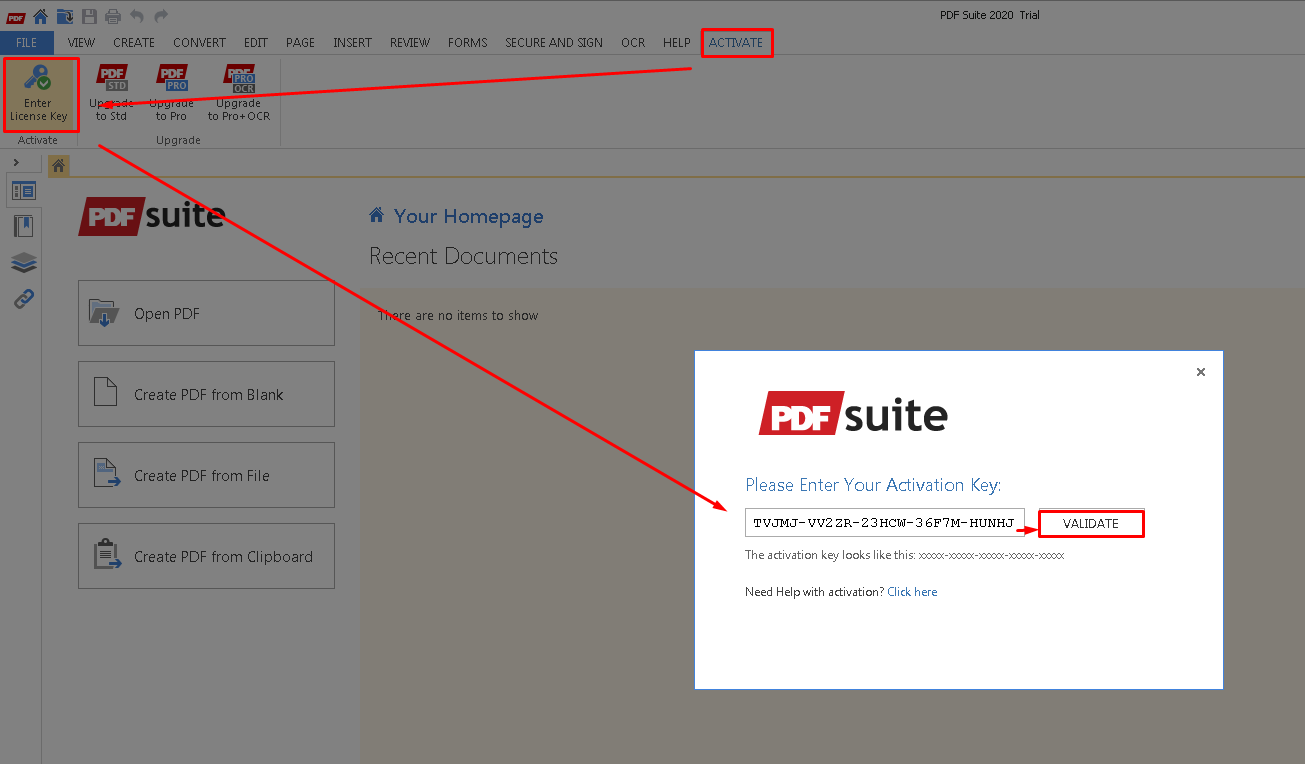 5 – PDF-Suite will be activated and ready for use. You will see this popup appear confirming the activation was successful.