Your product will be attached to your PDF Suite account. An account is created upon purchase and linked to the email address you used during checkout.
You should have received an email to create a password post-purchase.
Logging Into Your Account:
Click on the Login logo in the top right corner.
Choose Sign In.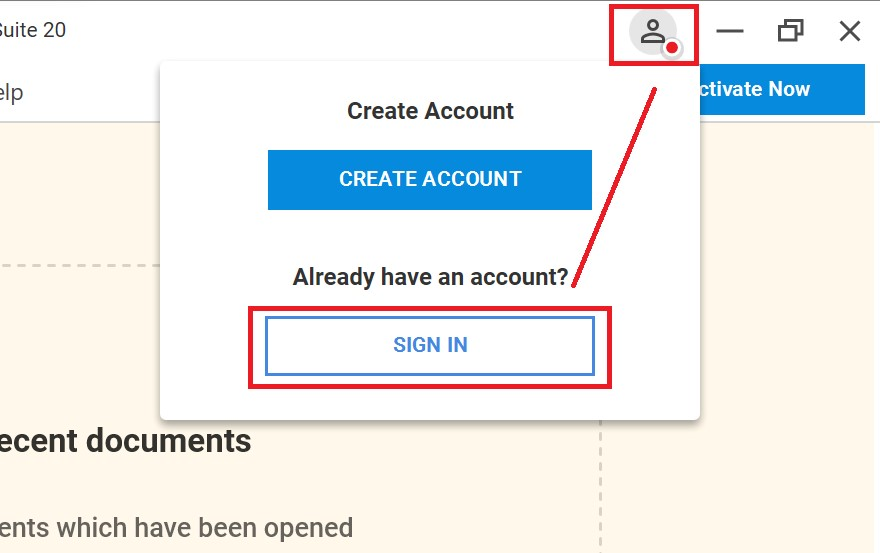 Your internet browser will open.
Enter your email address and password then click SIGN IN.

Click Proceed to PDF Suite button to open the software window.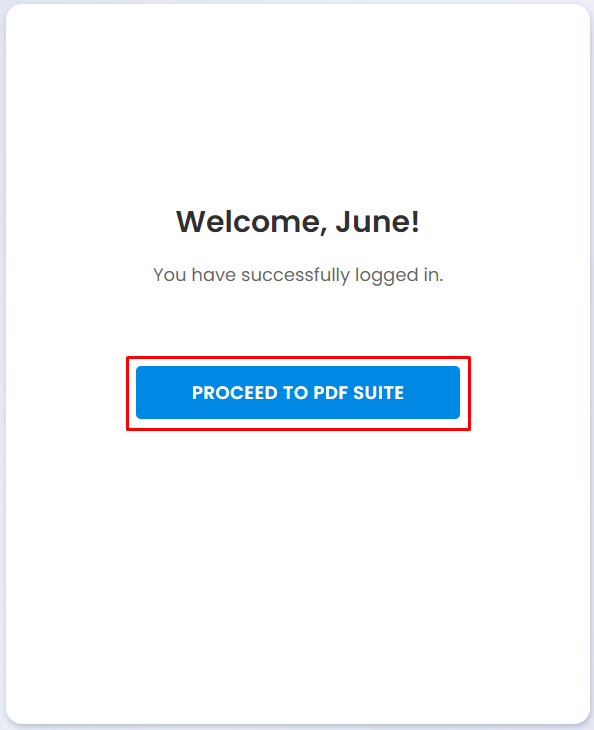 PDF Suite is now activated. You'll see this confirmation at the bottom of your PDF Suite window.

**Pro Tip – If you upgrade your product you'll automatically activate it when you log in to your PDF Suite Account.