You may see popups when you log in to your computer.
You may also see alerts that a new PDF Suite version is available.
In this article, we'll explain how to disable popups and remove notifications.
Click on the menu icon in the top left corner.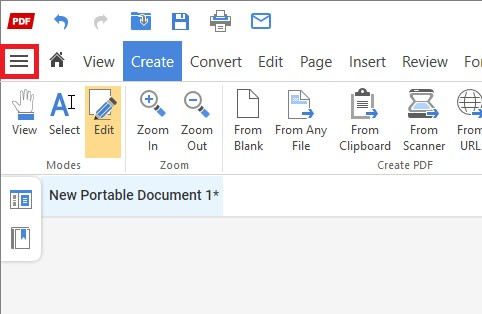 Click on Options then click on Notifications.
Toggle the switch next to Desktop Notifications.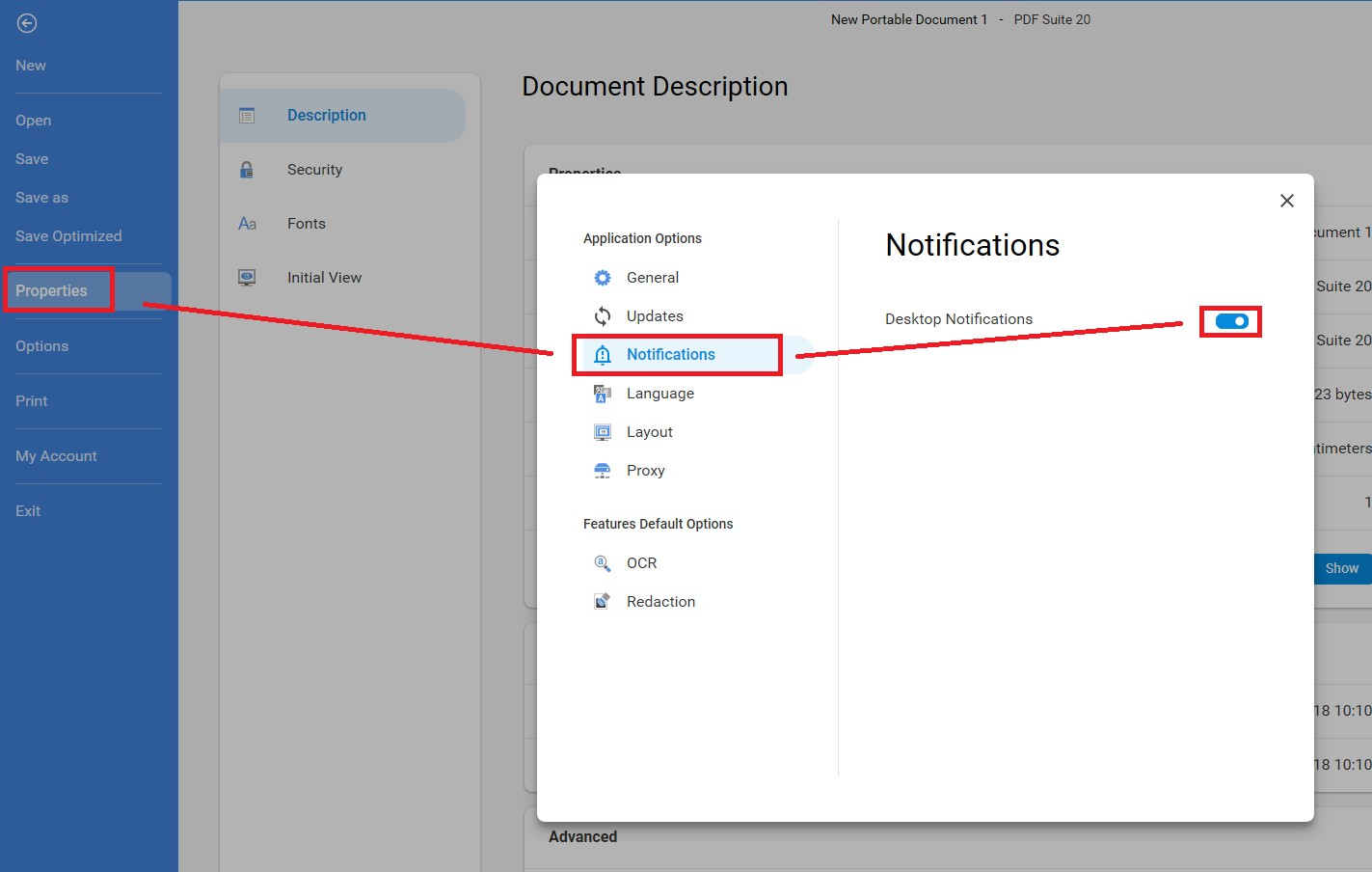 All notifications are now disabled.