In this article, we'll explain how to uninstall PDF Suite.
Step 1 - Close open applications
Close PDF Suite and all Microsoft Office applications.

You will have an opportunity to do so during the installation but it's safer to close apps now.
Step 2 - Find PDF Suite in Start Menu
Click on the Start Menu.
Locate PDF Suite in the list of programs.
Right-Click on the PDF Suite icon.
Choose Uninstall.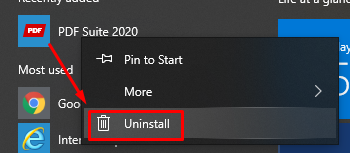 Step 3 - Choose PDF Suite to open Uninstall tool
The Uninstall or change a program section in Programs and Features will open.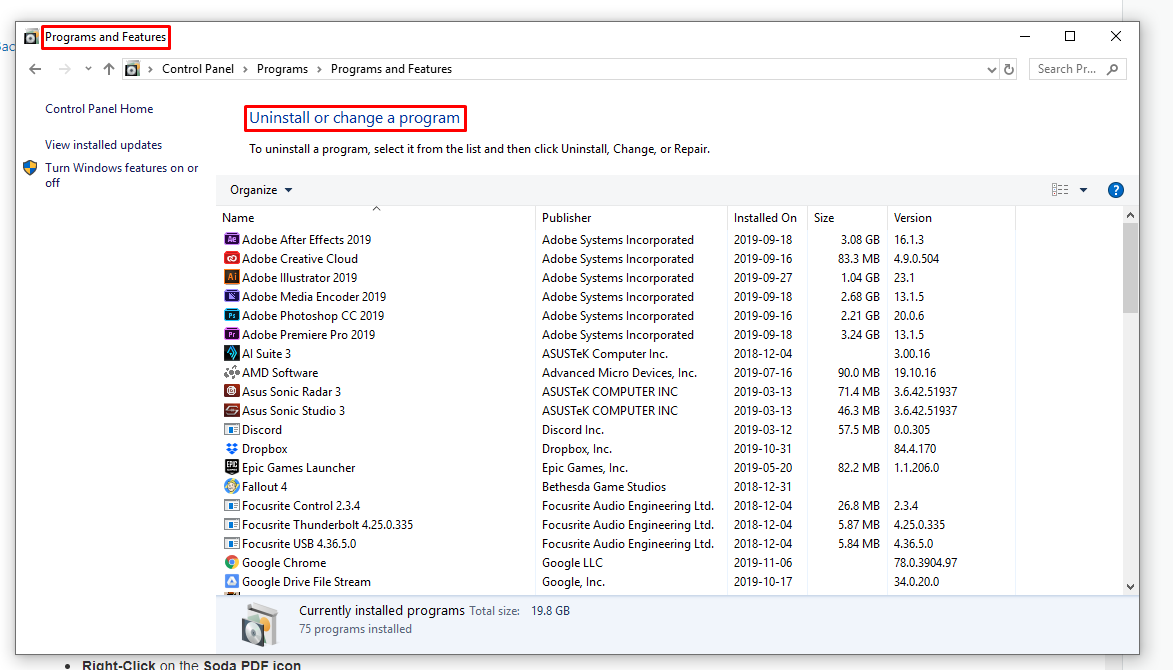 Double-click on PDF Suite.

Step 4 - Uninstall PDF Suite
The installation manager will be open.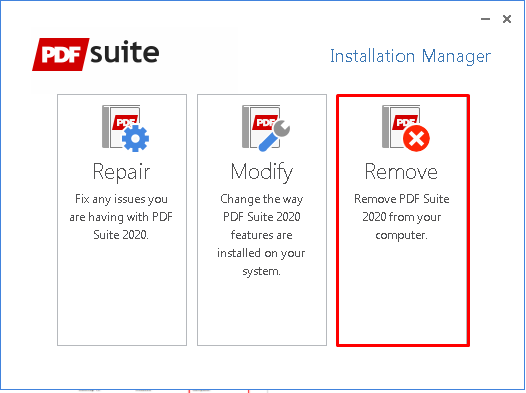 Click on Next to continue.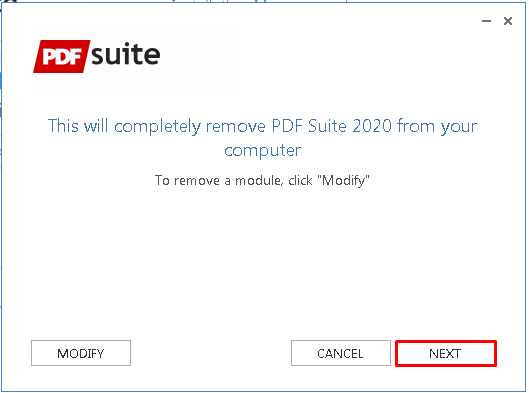 If you did not close PDF Suite and the Microsoft Office apps, you will see the window below.
Save any Open Files.
Either choose to have PDF Suite close the programs, or you can do so manually.
Click Next to proceed.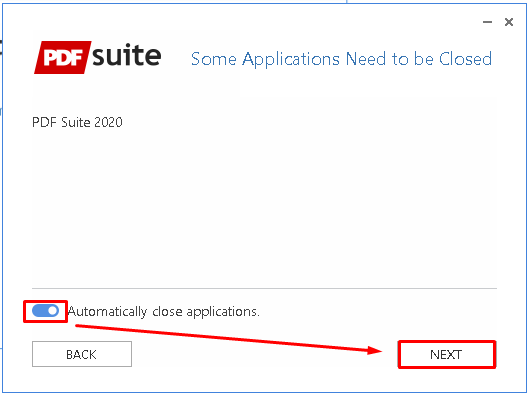 You'll see the window below once PDF Suite has been successfully uninstalled.
Click on Finish to finalize.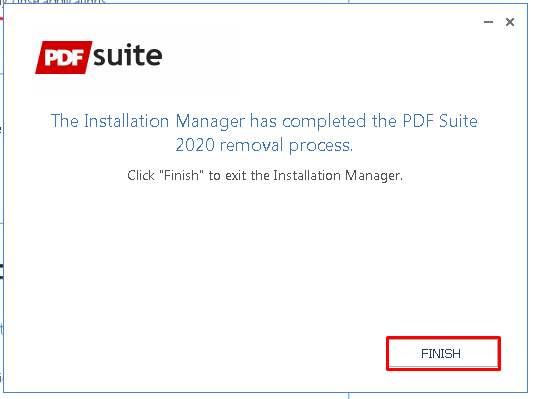 PDF Suite has been successfully uninstalled!