A digital signature is like the wax seal used by ancient monarchs to officiate a document. Once your signature has been applied to your PDF, it will be restricted so that it cannot be edited.
Below is a list of all topics covered in this article:
You can validate your signature, which will let you know if your document has been changed in any way. Please note, you will need to be on the same computer that was used to add the signature.

You can also clear the existing signature from the document. This will let you change the signature or remove it from the document entirely.

How to validate your signature
Select View Mode.
Click on your signature.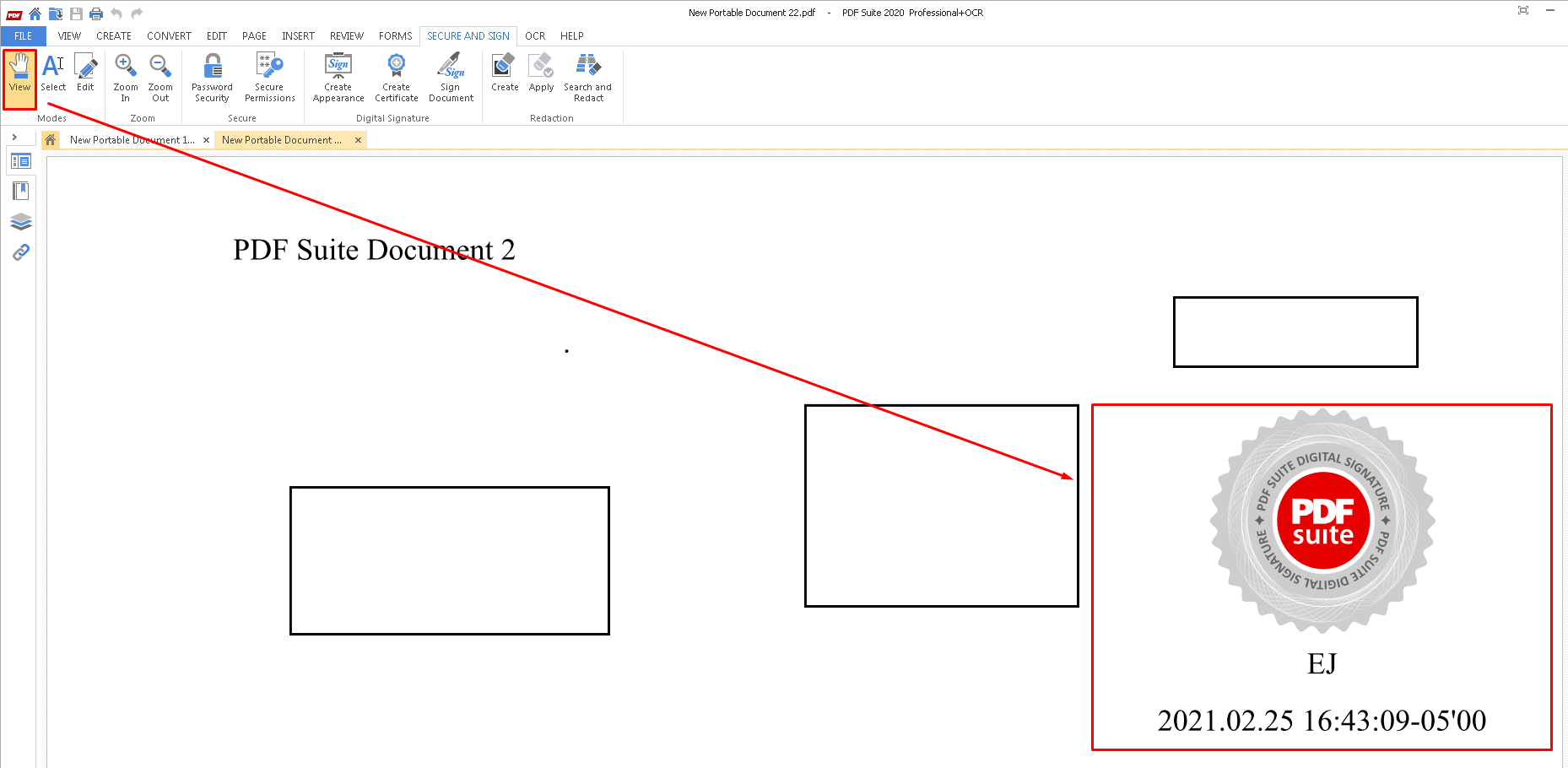 A window will open letting you know if your signature is still valid.
Click on Close to continue.
You can also choose Certificate Details… to see more information about the signature.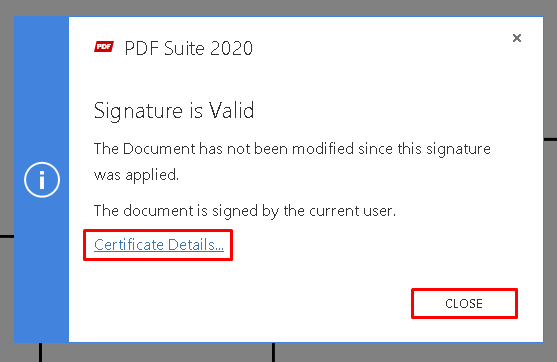 You can also view the certificate details and the validity of the signature by right-clicking on it while you are in View Mode.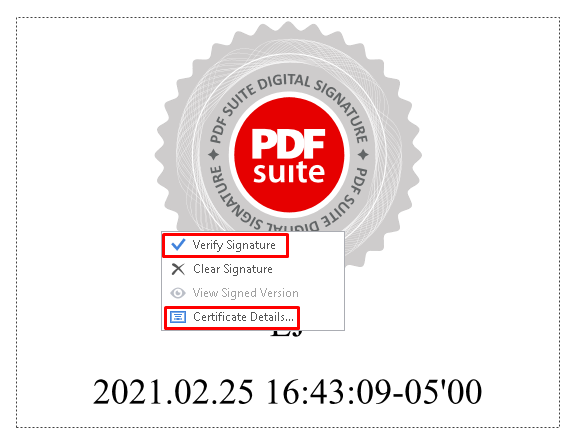 When you choose to view the certificate details a window will open. Under summary you can get a quick view of the signature details.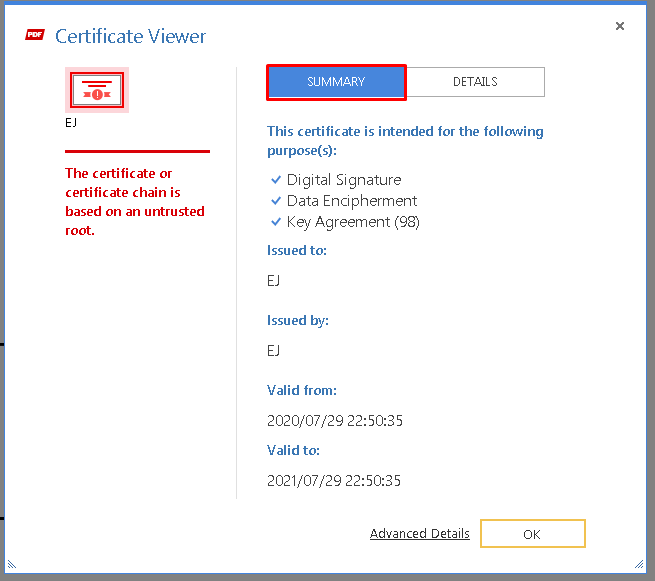 Click on Details to view the certificate details stored in Windows.
You can expand any point by clicking the arrow.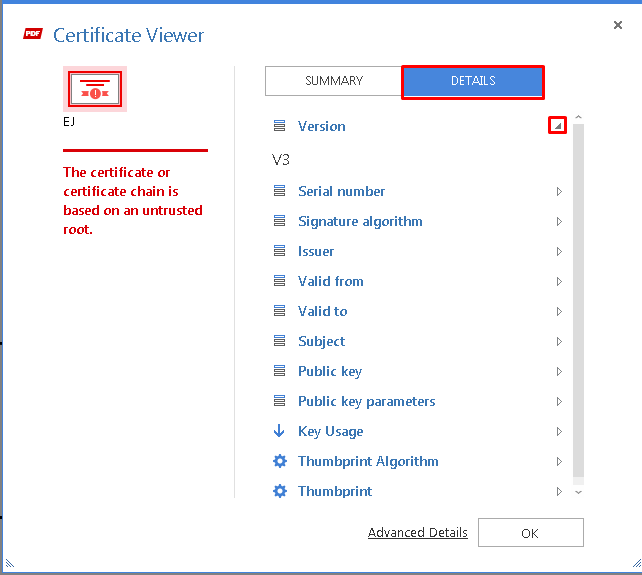 Choose Advanced Details at the bottom to open the Windows Certificate window.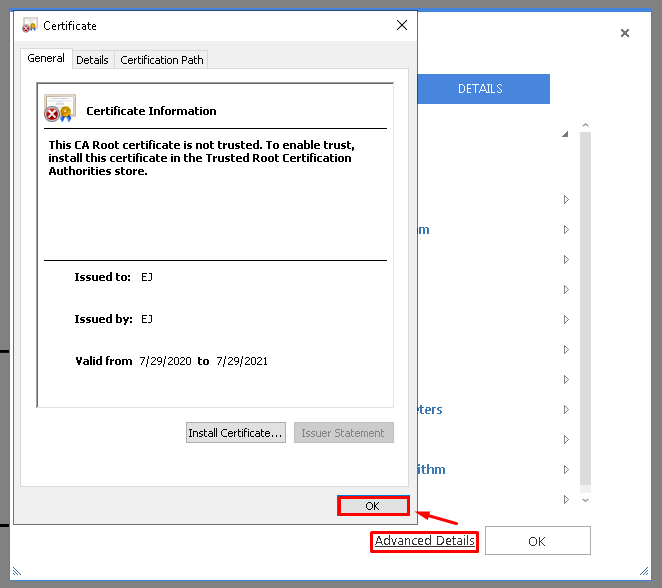 If any changes have been made to your document since it has been signed, you can always view the PDF as it was when the signature was applied.


Right-click on your signature while in View Mode.
Choose View Signed Version.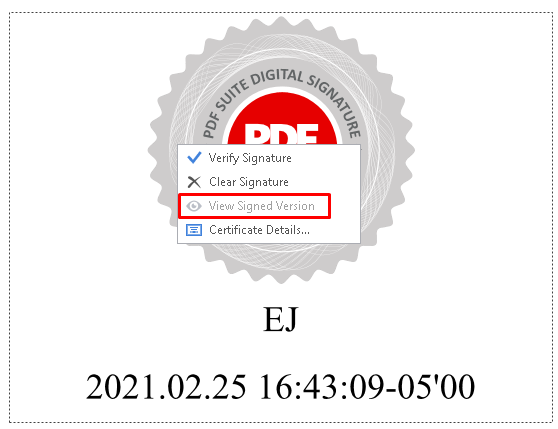 A copy of the PDF will open so you can see any changes made to the document after signing. If no changes have been made to the PDF, the feature will be grey.
Change a Signature
Using PDF Suite, you can clear any existing signature. This lets you remove the field or assign a new signature.


Make sure you are in View Mode.
Right-click on your signature and choose Clear Signature.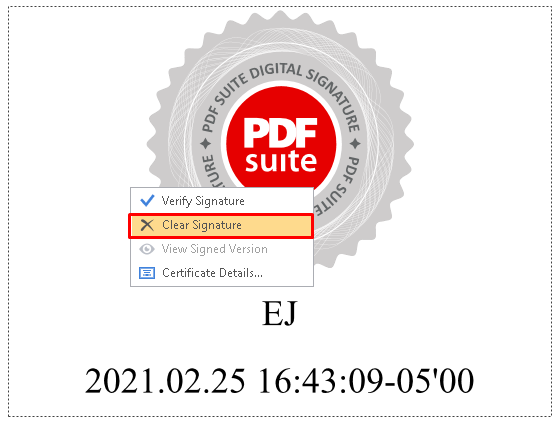 The signature field will become vacant. You can now assign another signature to this field.


Click on the empty field.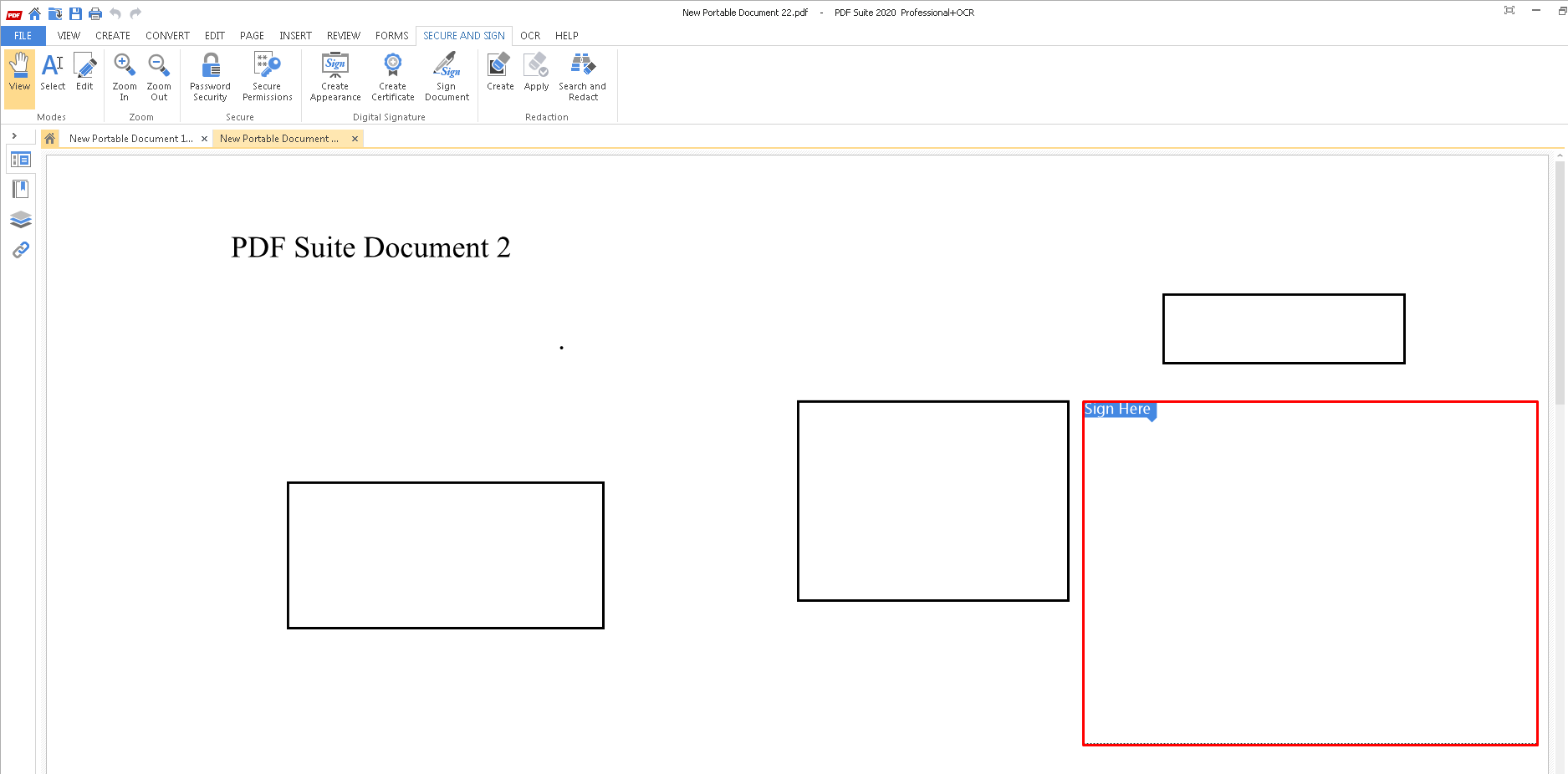 The Sign Document window will open, fill this out and click on Sign.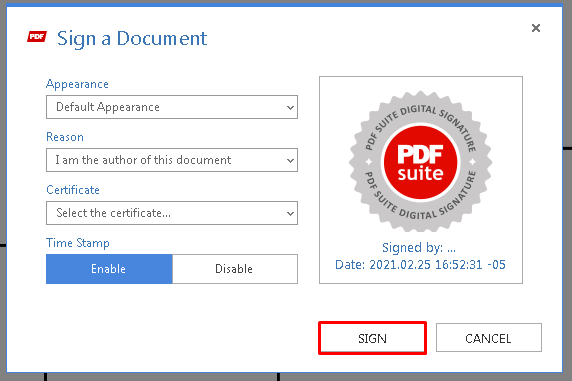 Each time a document is signed, it will need to be saved.


Browse to your preferred location, then click Save.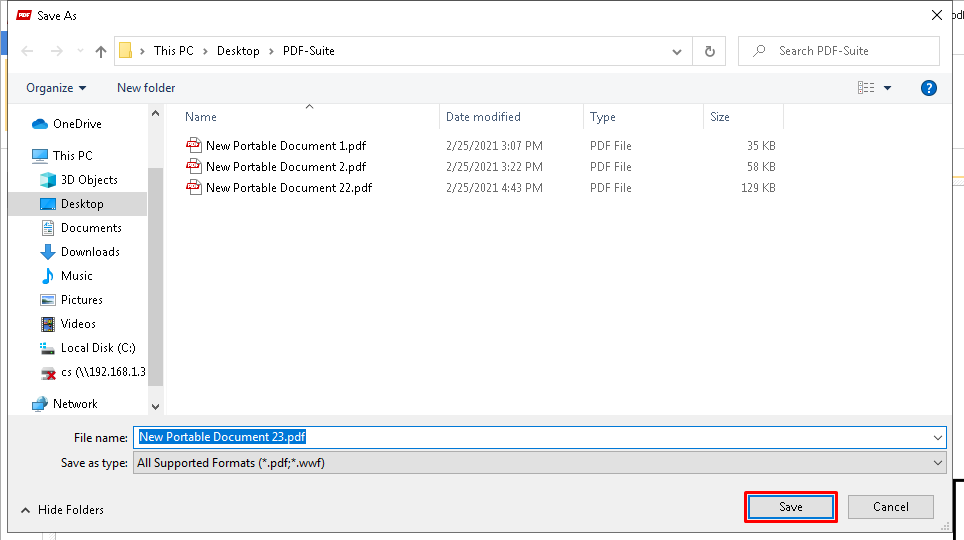 Delete a Signature
After you have cleared a signature, you can instead choose to remove the field from your document. Removing the field will remove any restrictions so you can make changes. You will need to remove all signature fields from a PDF before you can edit it.
Click on Edit in the top left corner.
Right-click on the signature field and click Delete.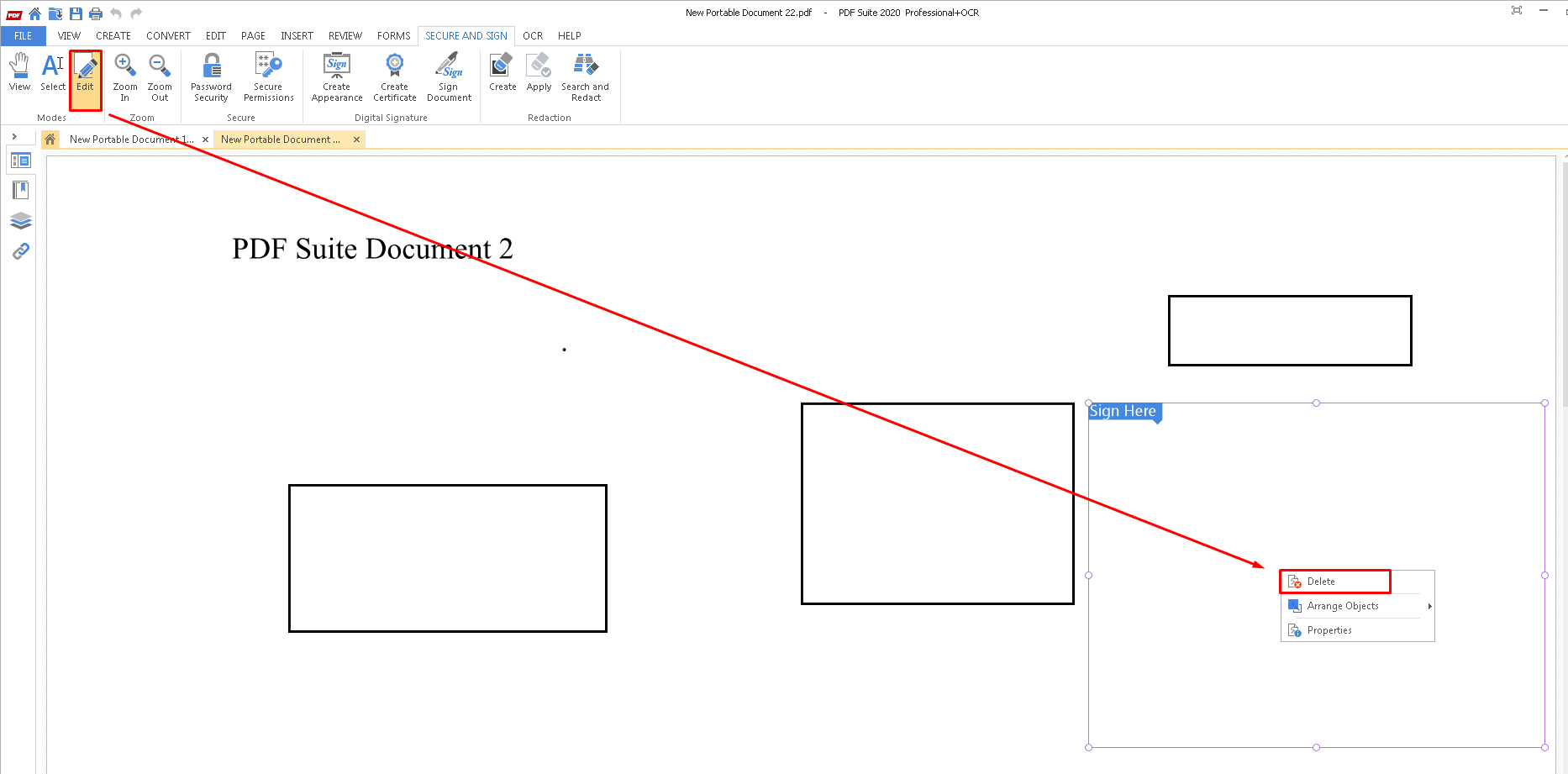 The signature field will be removed from your PDF.