PDF Suite is able to combine multiple file types into one PDF file all at once.
Open the Create module.
Click on Merge Files.

The Merge Files window will open.
Click on Add Files... to select the files you would like to combine together.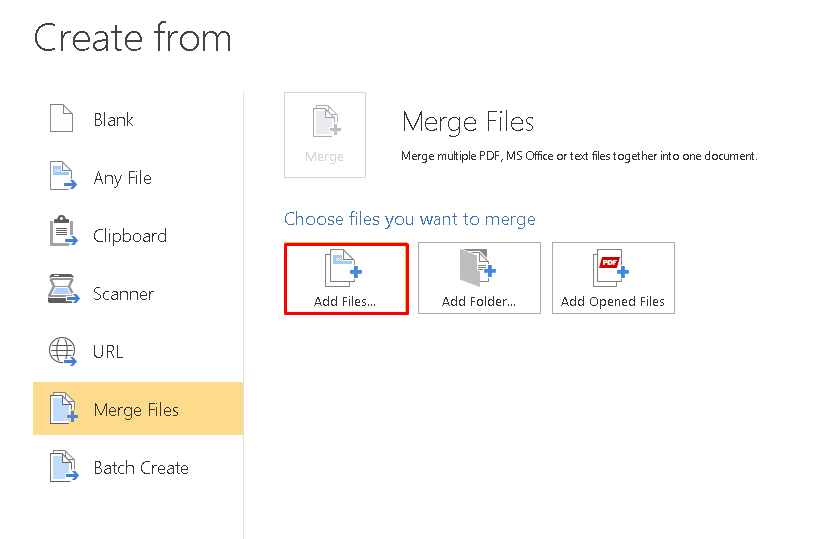 You may now browse your computer and choose your files.
You can add all the files in a given folder by choosing Add folder... .
You can use the Add Opened Files option to choose between any PDF files currently open in PDF Suite.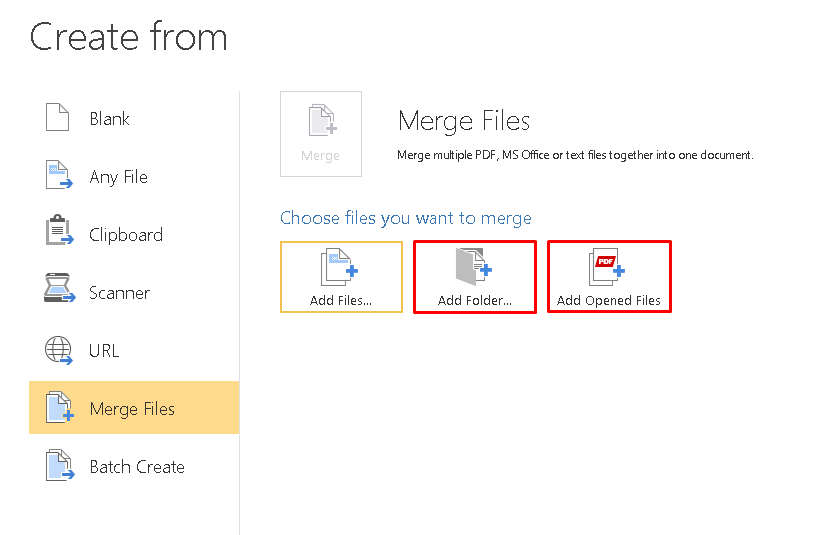 Repeat this process until all your files have been added to the list.
You can also add select the files directly from your computer.
Select all the files that your need.
Right-click on your files.
Select PDF Suite.
Click on Merge Multiple Files.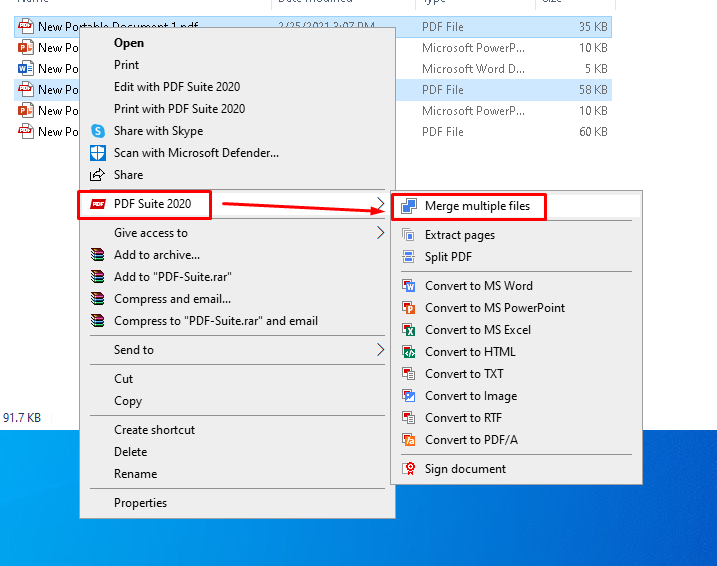 You can delete one or all files from the list with the Delete option.
Select the file you want to remove and click on DELETE.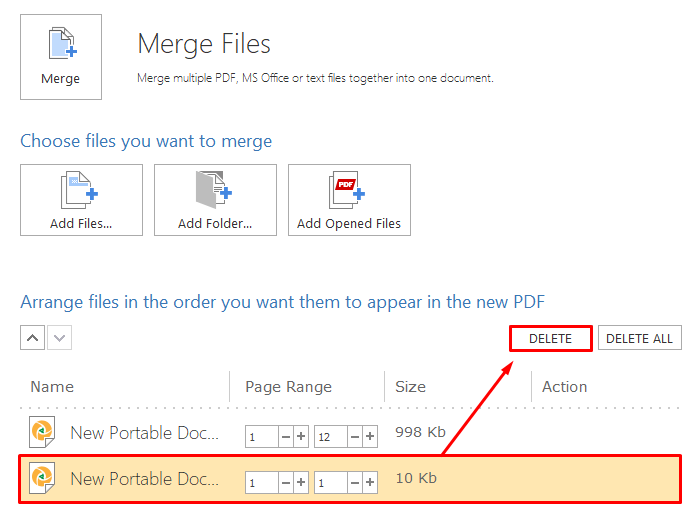 Click on DELETE ALL to remove all files from the list.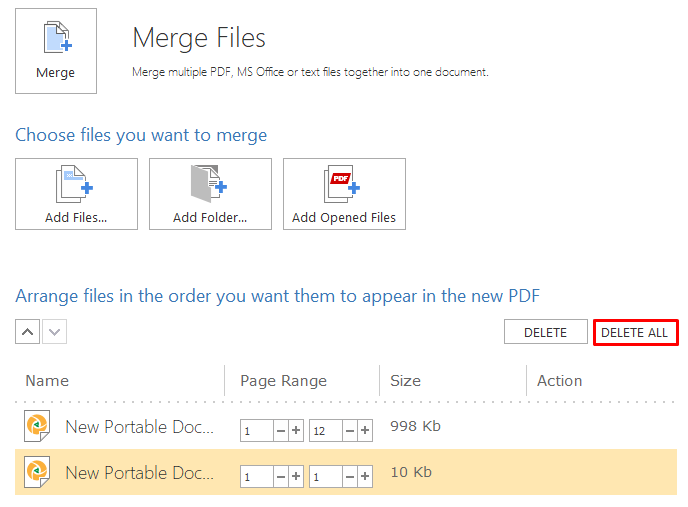 You can also specify the page range within a file you would to extract while combining your files under Page Range.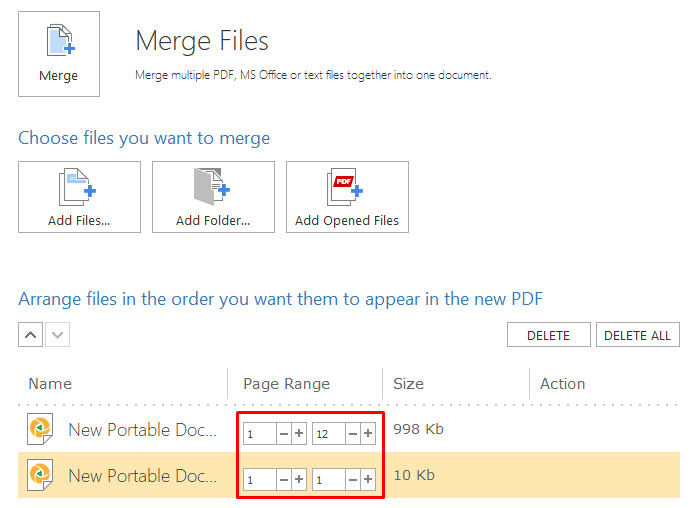 When you are ready to combine your files click on MERGE.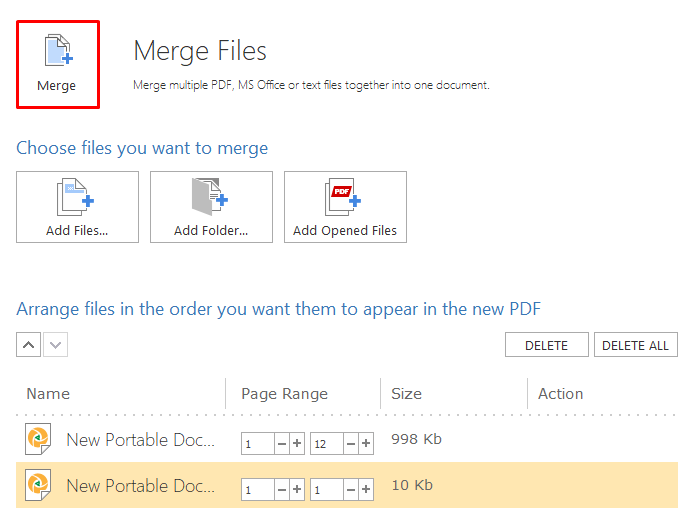 When the combining process is completed your new file will open.