A PDF is a versatile format. In addition to all the ways you can modify the file, you can also use it as a storage container. You can attach other files to it which can be extracted at a later time.


Open the Attachments section by clicking on the paperclip icon in the Right Auxiliary Panel.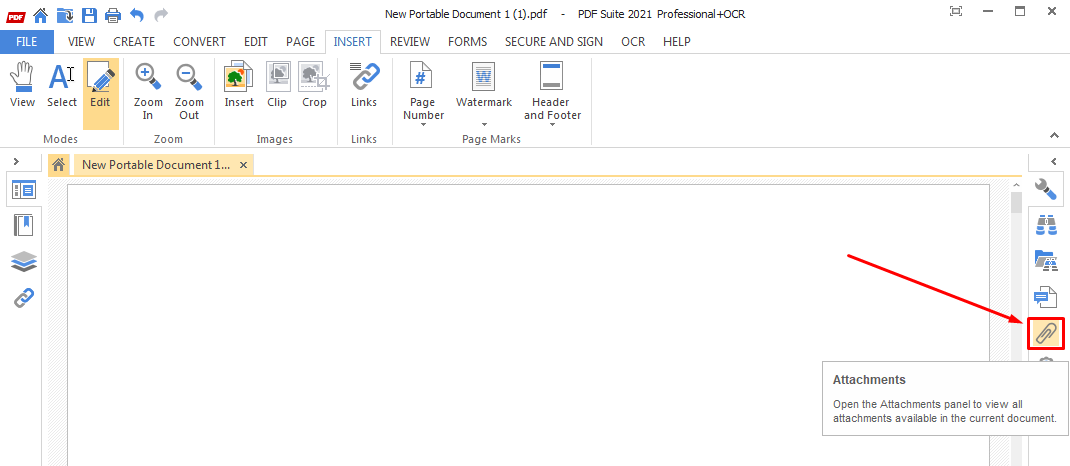 You can add any attachments by clicking on Add. This will open a Browse window allowing you to go through your computer looking for files to attach.



When you select an attached file you can Open, Extract or Delete the attachment by clicking on the respective button.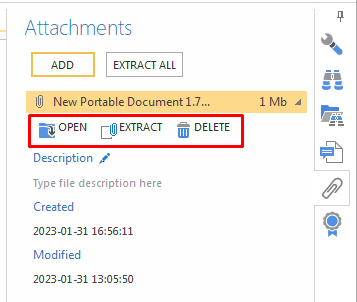 Clicking on the pencil icon next to the Description will let you add or modify the existing one.