Downgrading from 2.0 to 1.7 or older
Using the PDF Suite printer, you can "print" your file and convert it into a PDF that is in an older version.
Click the Printer icon to open the print setup menu.

You can also hold down the CTRL key and press P.

Choose PDF Suite from the list of available printers.
Select Printer Properties.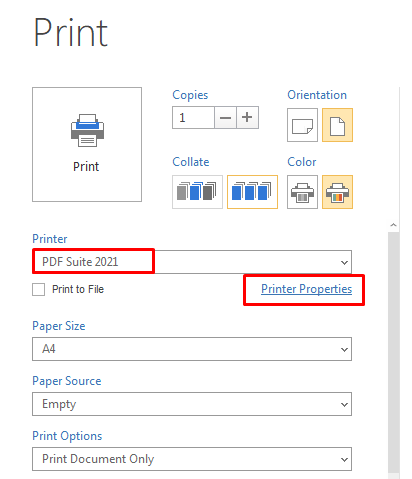 A window will open for the printer properties.
Click the option next to PDF Conformance Level.

Choose the version you want to use.

Click OK to continue.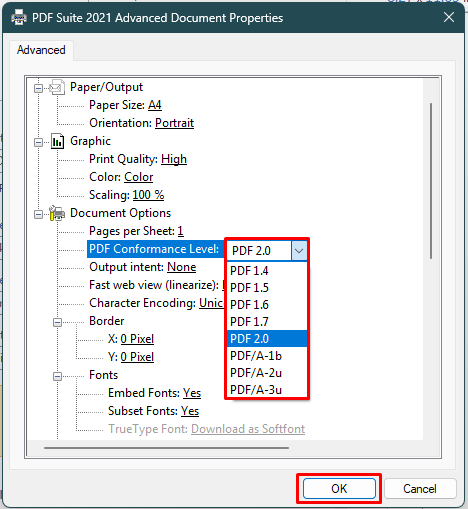 When you now print the file, a new copy of your PDF will be created with the appropriate version.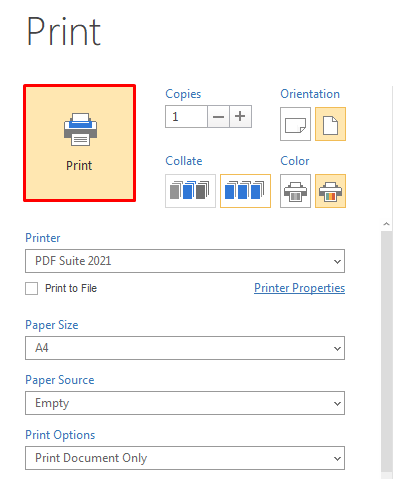 A window will open asking you where you want to save your file. Once you have chosen the location, your new PDF will be created with the correct version.
Updating from an older version to 2.0
Through PDF Suite options you can easily update the PDF version.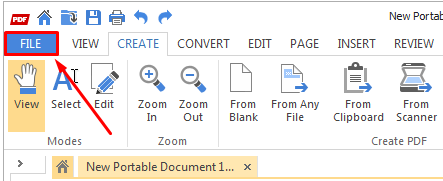 Choose Properties.
Then click Description.
Under PDF Version select PDF 2.0 from the dropdown.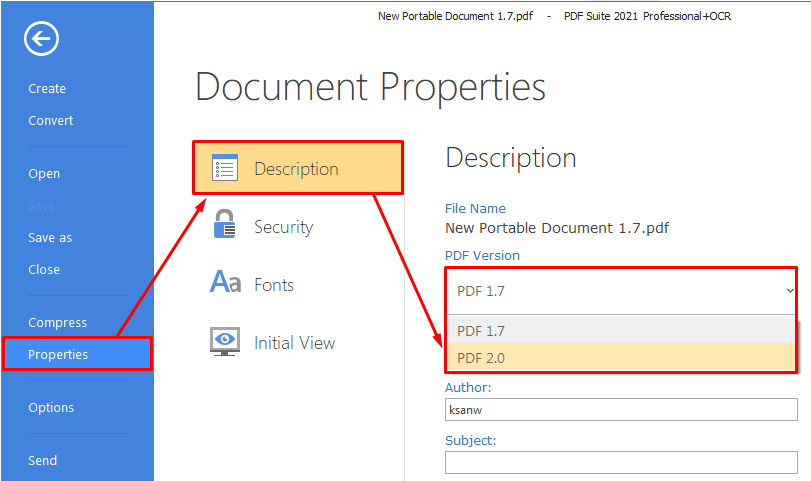 When you next save your PDF, it will be updated to PDF 2.0.