In the Insert Module, choose Page Number -> Insert Page Number.

The Pages to Insert section will let you choose which pages you want to be numbered. Here is a description of each section:
All – This will number all the pages in your document.
Current – This will number only the current page.
First – This will number only the first page.
Last – This will number only the last page.
Range – You can decide a range of pages to be numbered.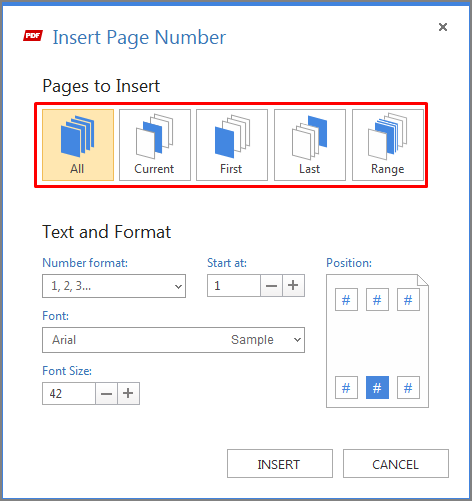 The Text and Format options will let you decide the format of the numbers on the pages. Here is a description of each section:
Number format – Choose from available number formatting options in this dropdown menu.
Start at – This determines which page number starts the numbering. For example, you may wish page 1 to start at the actual page 3 of your document.
Position – Choose between 6 possible page positions for your numbers.
Font – This lets you choose a font from the available list.
Font Size – Here you can choose how big or small the numbers should be.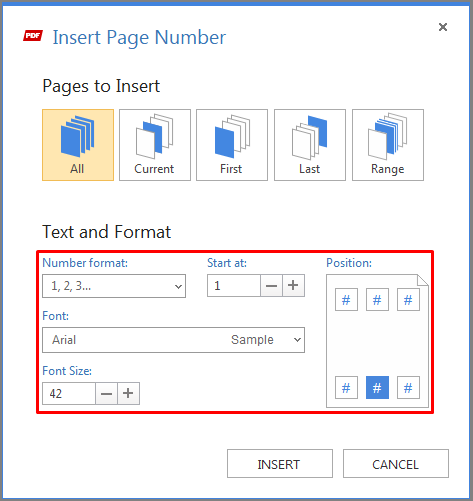 When you select Insert, the page number will be added to your document: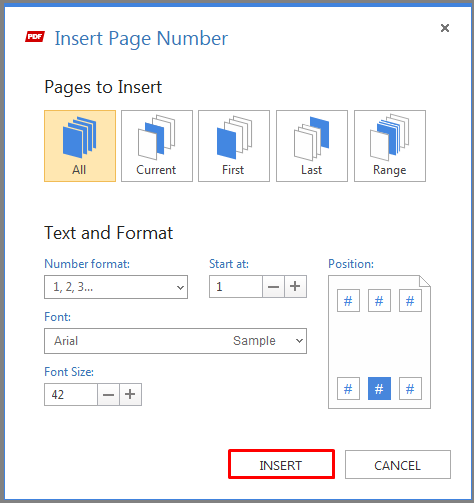 You can remove page numbers in the Insert Module. Click on Page Number and then Remove Page Number.

Select the pages to remove the page numbers from. Click on OK.