When you first install PDF Suite, you will be asked to choose from one of the available languages. In the event you want to change the language, please follow the steps below.

You can change the language of PDF Suite at any time.
Click on the menu icon in the top left corner.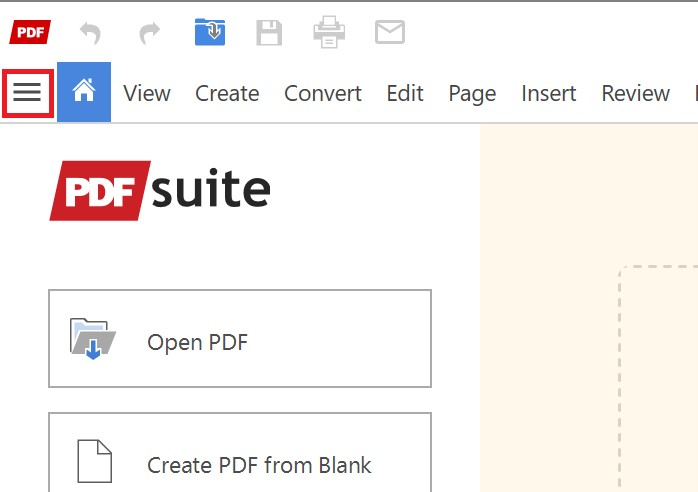 Click on Options and choose Language.
Choose your preferred language.